Buyer's Advocate Brighton East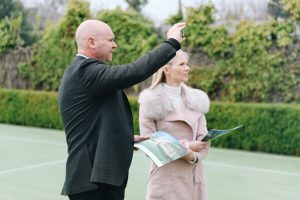 Brighton East is one of the best suburbs when it comes to luxury living, seaside lifestyle and work-life balance.
It's the perfect place for families or people seeking strong investment properties. Known for its beautiful location, strong community and excellent schools, Brighton East is one of the most sought after suburbs near Melbourne.
Just a short distance away from the CBD, Brighton East has plenty of public transport options. Located between the Sandringham and Frankston train lines, along with several tram stops, means you'll have many ways to get wherever you're headed.
It's easy to see why so many people love living in Brighton East. If you're seeking your dream home, this gorgeous suburb is a great choice.
---
What is a Buyer's Advocate?
A buyer's advocate works with you to find your dream home and make owning it a reality. There are numerous benefits to having a buyer's agent. Brighton East is a highly sought-after suburb, so you need an advantage over the competition to grab the home that's perfect for you. Buyer's advocates can negotiate with real estate agents on your behalf, using their knowledge of the local market and industry to get you the best price.
Another advantage of a buyer's advocate is access to listings that aren't publicly available. In a luxurious suburb like Brighton East, that can be the difference between settling and finding a home you truly fall in love with.
---
Why Use a Buyer's Advocate?
The high-end housing market can be difficult to navigate on your own, which is why it's so advantageous to have somebody guiding you every step of the way. Many properties in Brighton East don't display the desired price, meaning it can change based on who you are. That's why a buyers advocate will keep your identity completely confidential while dealing with real estate agents. 
A buyers agent will use their intimate knowledge of the Brighton East market to make your house search as enjoyable as a walk along the beach. To get started finding your dream home, contact the WoledgeHatt team on 03 9509 7258 or fill out our quick questionnaire and we'll get in touch with you as soon as possible!
---
Brighton East Property Spotlight
Have a look at the properties that we worked with within the Brighton East area:
---
How We Help
We deal with real estate agents and keep your identity private
You will have access to off-market opportunities
We will do your bidding at auction and manage the entire buying process
We will save you time and stress
You will know fair value – you won't pay too much
You won't buy a bad home!
---
Our Services
Our full service options include:
Detailed Brief – preparation and understanding of what your buying parameters are, including realistic expectations of price, property and position characteristics.
Property Search – perform a full search or support your search. Also identifies off-market or quiet sales with access to a full network of key real estate agents.
Property Assessment – identifies all aspects of the property, including renovation potential, street and precinct assessment, location logistics for now and in five and 10 years. These assessments are not generic. They are specifically tailored for your personal needs and kept private.
Architectural Advice – provides research and renovation advice, conceptual plans and estimated building costs.
Negotiation and Buying Strategy – provides a clear view on the full buying process, including auction purchases, which identifies and plans for specific scenarios, including buying at auction, before auction and after auction, as well as managing and negotiating off-market, private and Expression of Interest campaigns.