Buyer's Advocate McKinnon
What Is a Buyer's Advocate?
When it comes to searching for property in a popular suburb like McKinnon, having a buyer's advocate on your side can be invaluable. Being a family-friendly location with excellent transport options, it is obvious why the competition for homes in McKinnon is fierce. A buyer's advocate can help find and secure the perfect property for your needs, whether it's a beautiful period home or somewhere close to the growing shopping strip.
With a buyer's advocate, McKinnon property searches don't need to be stressful or difficult. By working with a team that knows the market intimately, you'll be able to find the right property for the best price. A buyer's advocate can negotiate on your behalf, ensuring that your next property purchase is an easy one.
---
Why Use a Buyer's Advocate?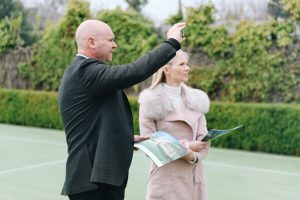 Whenever you buy property, there's going to be a real estate agent working on behalf of the seller. A buyer's advocate, on the other hand, works on your behalf to ensure you get the best deal for your new property. That's why buyer's advocates are also called buyer's agents. When you work with a buyer's advocacy such as WoledgeHatt, you get a team on your side that is dedicated to helping you get the perfect property for the perfect price.
There are numerous benefits to working with a buyer's agent, especially if you are a high-profile figure. We can negotiate with real estate agents to secure your dream home or investment property without revealing your identity, ensuring you get the best price. In addition, with us, your property search will include houses that are not listed publicly, thanks to our industry connections and knowledge of the market.
If you want to get the most out of your next property search, you can't go wrong with a good buyer's agent. McKinnon properties are only a stress-free search away, so get started by giving the WoledgeHatt team a call on 03 9909 5163. Alternatively, you can complete our online contact form and we'll be in touch shortly.
McKinnon Property Spotlight
Have a look at the properties we worked with in the McKinnon area:
---
How We Help
We deal with real estate agents and keep your identity private
You will have access to off-market opportunities
We will do your bidding at auction and manage the entire buying process
We will save you time and stress
You will know fair value – you won't pay too much
You won't buy a bad home!
---
Our Services
Our full service options include:
Detailed Brief – preparation and understanding of what your buying parameters are, including realistic expectations of price, property and position characteristics.
Property Search – perform a full search or support your search. Also identifies off-market or quiet sales with access to a full network of key real estate agents.
Property Assessment – identifies all aspects of the property, including renovation potential, street and precinct assessment, location logistics for now and in five and 10 years. These assessments are not generic. They are specifically tailored for your personal needs and kept private.
Architectural Advice – provides research and renovation advice, conceptual plans and estimated building costs.
Negotiation and Buying Strategy – provides a clear view on the full buying process, including auction purchases, which identifies and plans for specific scenarios, including buying at auction, before auction and after auction, as well as managing and negotiating off-market, private and Expression of Interest campaigns.