Buyer's Advocate South Yarra
There are few Melbourne suburbs more desirable than South Yarra, with its dazzling architecture, riverside lifestyle and short distance to the Melbourne Sports and Entertainment Precinct.
Whether live sporting events, huge concerts or the bustling city lifestyle appeal to you, South Yarra is the place to be living.
Only two train stops away from the Melbourne CBD, South Yarra is perfect for a work-life balance, especially if you want to enjoy Melbourne's nightlife.
For those seeking peace and quiet, you'll love the Yarra walks and trendy cafes. It's no wonder South Yarra is in such high demand. If you're looking for one of this suburb's finest homes, please contact us to discuss in more detail.
---
What is a Buyer's Advocate?
The role of a buyer's advocate is to make your property search as simple as possible while helping you find the best house and get it for the best price. To take the stress out of house searching, get the best buyer's advocate South Yarra has to offer on your side.
Using our extensive knowledge of the Melbourne property market, we will help find your dream home. In an affluent suburb like South Yarra, many properties are not publicly available, meaning you might not even be aware that your dream home is for sale. Using our connections and knowledge, we can gain access to these hidden listings, expanding your options.
---
Why Use a Buyer's Advocate?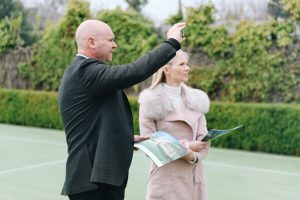 There are numerous advantages to having a buyer's advocate, especially in a suburb as popular as South Yarra. You won't have to worry about the legal side of purchasing a home, or need to navigate an increasingly tough market on your own.
When it comes to the sale, we will negotiate with real estate agents on your behalf, even keeping your identity confidential if you wish.
This is important for high-profile buyers, who may find the price of a house increasing based entirely on their identity. Take the risk out of the property search with a buyer's agent. South Yarra and its most beautiful properties are waiting for you.
If you're ready to start finding your dream home in the South Yarra area, get in touch with WoledgeHatt. You can do so by calling 03 9509 7258 or filling out our easy online form.
South Yarra

Property Spotlight

Have a look at the properties we worked with in the South Yarra area:
---
How We Help
We deal with real estate agents and keep your identity private
You will have access to off-market opportunities
We will do your bidding at auction and manage the entire buying process
We will save you time and stress
You will know fair value – you won't pay too much
You won't buy a bad home!
---
Our Services
Our full service options include:
Detailed Brief – preparation and understanding of what your buying parameters are, including realistic expectations of price, property and position characteristics.
Property Search – perform a full search or support your search. Also identifies off-market or quiet sales with access to a full network of key real estate agents.
Property Assessment – identifies all aspects of the property, including renovation potential, street and precinct assessment, location logistics for now and in five and 10 years. These assessments are not generic. They are specifically tailored for your personal needs and kept private.
Architectural Advice – provides research and renovation advice, conceptual plans and estimated building costs.
Negotiation and Buying Strategy – provides a clear view on the full buying process, including auction purchases, which identifies and plans for specific scenarios, including buying at auction, before auction and after auction, as well as managing and negotiating off-market, private and Expression of Interest campaigns.