Buyer's Advocate Hampton
Purchasing a home is one of the most important decisions you will ever make, which is why choosing the best suburb for your family is so important.
If you're looking to invest in a beautiful seaside suburb like Hampton, WoledgeHatt knows how to find the perfect property for you. With its excellent schools, beautiful beaches and desirable location, it's no wonder so many people love the Hampton lifestyle. With a strong reputation for luxury and safety, you can be sure that you're investing in an excellent location.
Hampton's calm, seaside lifestyle, along with its short distance to the Melbourne CBD, makes it one of the best places to find a balance between family, work and fun.
---
What is a Buyer's Advocate?
The job of a buyer's advocate is to make sure you get the perfect home, for the perfect price. Purchasing a home can be a long and stressful process, but when you work with a buyer's advocate, you gain the services of someone with an intimate knowledge of the local property market and real estate laws.
In a highly sought after suburb like Hampton, enjoying the services of a buyer's advocate gives you an advantage in finding something special. A buyer's agent will keep your identity private, deal with real estate agents on your behalf and make your property search a far smoother and easier experience.
Buyer's advocates can also greatly expand your options using their in-depth knowledge of the property market. At WoledgeHatt, our professional connections allow us to access high-end private listings that are not publically available.
---
Why Use a Buyer's Advocate?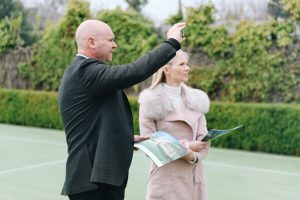 Buyer's advocates aren't simply pricing negotiators; they act as advisors from the start of your property search, all the way to the final purchase.
At WoledgeHatt, we have the knowledge and experience to find the perfect home for you, giving you the peace of mind that you've made the right choice. We're experts in the Melbourne property market, with years of experience helping clients find excellent houses, whether that's a family home or an investment property. We know how to deal with all the complexities of property listings and sales, allowing us to guide our clients to the home that best suits their individual needs and help avoid common buying pitfalls.
For the best buyer's advocate, Hampton has to offer, contact the WoledgeHatt team on 03 9509 7258.
Alternatively, you can complete our short questionnaire and we'll get in contact as soon as possible.
Hampton Property Spotlight
Have a look at the properties we worked with in the Hampton area:
---
How We Help
We deal with real estate agents and keep your identity private
You will have access to off-market opportunities
We will do your bidding at auction and manage the entire buying process
We will save you time and stress
You will know fair value – you won't pay too much
You won't buy a bad home!
---
Our Services
Our full service options include:
Detailed Brief – preparation and understanding of what your buying parameters are, including realistic expectations of price, property and position characteristics.
Property Search – perform a full search or support your search. Also identifies off-market or quiet sales with access to a full network of key real estate agents.
Property Assessment – identifies all aspects of the property, including renovation potential, street and precinct assessment, location logistics for now and in five and 10 years. These assessments are not generic. They are specifically tailored for your personal needs and kept private.
Architectural Advice – provides research and renovation advice, conceptual plans and estimated building costs.
Negotiation and Buying Strategy – provides a clear view on the full buying process, including auction purchases, which identifies and plans for specific scenarios, including buying at auction, before auction and after auction, as well as managing and negotiating off-market, private and Expression of Interest campaigns.