Buyer's Advocate Brighton
Beautiful seaside Brighton is one of Melbourne's most luxurious and desirable suburbs. It can be hard to find the perfect property amongst all the competition. Brighton homes are perfect for older families with children or a long-term investment property. Whatever the case, it's one of the best suburbs you could possibly choose.
The Edwardian and Victorian homes, along with modern mansions and manor houses, tell just how prestigious this suburb is. With highly regarded private schools and sports clubs, you'll be living a life of luxury in any Brighton home, just a quick walk from the stunning beach.
Brighton is just a short distance from the city, with plenty of public transport options available. When you're living in this exclusive and expansive suburb, you'll find yourself loving the elegant lifestyle it offers.
---
What is a Buyer's Advocate?
In a suburb like Brighton, looking for the perfect home can be difficult, if not impossible when you do it on your own. That's what a buyer's advocate is for–to help make the process as easy as possible.
A buyer's agent uses their knowledge and experience with the local property market to find you the best property and negotiate with real estate agents on your behalf.
This is a powerful tool in the Brighton market, where the price of a property can change based on who you are. That's why the WoledgeHatt team keeps your identity completely confidential, allowing you to get the best price for your dream home.
Many houses in Brighton aren't publicly listed, which is another reason to go with a buyer's agent. Brighton has many incredible homes, so why miss out on them? We use our connections to access private listings, giving you a better range of top tier options.
---
Why Use a Buyer's Advocate?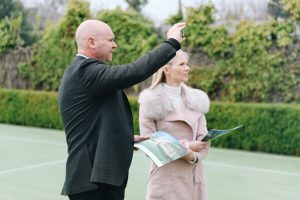 Whether you're looking for the perfect family home or an investment property, there are countless benefits to using a buyer's advocate. Brighton has a complicated property market that we make simple.
At the end of the process, you'll have your dream home for the best possible price, all without doing any of the hard work. If you want to take the stress out of house searching, the WoledgeHatt team makes it their job to give all the help and advice you need.
To start finding your perfect Brighton home, call WoledgeHatt on 03 9509 7258. Alternatively, fill out our easy questionnaire and we'll respond as soon as possible.
Brighton Property Spotlight
Have a look at the properties we worked with in the Brighton area:
---
How We Help
We deal with real estate agents and keep your identity private
You will have access to off-market opportunities
We will do your bidding at auction and manage the entire buying process
We will save you time and stress
You will know fair value – you won't pay too much
You won't buy a bad home!
---
Our Services
Our full service options include:
Detailed Brief – preparation and understanding of what your buying parameters are, including realistic expectations of price, property and position characteristics.
Property Search – perform a full search or support your search. Also identifies off-market or quiet sales with access to a full network of key real estate agents.
Property Assessment – identifies all aspects of the property, including renovation potential, street and precinct assessment, location logistics for now and in five and 10 years. These assessments are not generic. They are specifically tailored for your personal needs and kept private.
Architectural Advice – provides research and renovation advice, conceptual plans and estimated building costs.
Negotiation and Buying Strategy – provides a clear view on the full buying process, including auction purchases, which identifies and plans for specific scenarios, including buying at auction, before auction and after auction, as well as managing and negotiating off-market, private and Expression of Interest campaigns.