February 27, 2016
 It was another solid auction weekend with the REIV reporting a clearance rate of 78% from the 1083 reported auctions held across Melbourne.   Of note, numbers are still down on the same weekend last year, with approximately 400 fewer auctions.  This is one of the contributing factors supporting the current strong results.
Next week there are more scheduled auctions, however, whilst there may be more choice for buyers, we feel the depth of quality stock is not as high as it was last weekend.
 Observations:
Although the clearance was strong, we are seeing the number of properties sold under the hammer falling. As an example, 13 Bamfield Street, Sandringham passed in on Saturday for $1.5million with four bidders, yet the level was still not enough to meet the vendor's reserve.    Post auction negotiations resulted in a further $50,000 being extracted from the highest bidder, the final result $1.55million.
 Discussions with many agents suggested similar scenarios on Saturday, one agency nominating around 40% of their sold properties were the result of post auction negotiations after the property passed in.
 Auction Highlights:
797 Hampton Street, Brighton (John Clarkson/Lisa Comben, Buxton), sold in late 2009 for $2.35m – sold almost $1m above reserve – $3.55m
5 Tregarron Avenue, Kew (Antony Woodley/Lucy Jiang, Marshall White) – last selling in March 2012 for $3.56m, on the weekend sold – $5m
67 Mills Street, Hampton (Robin Parker/Kate Fowler, Marshall White) demonstrating larger family homes are in hot demand – 6 bidders – $2.79m
Land Sales:
Land is still performing well with record results being recorded for two in Toorak, although comparing a couple of suburbs with similar offerings, buyers are starting to show some discernment.
Toorak:
1 Kingsley Court (Marcus Chiminello, Marshall White) – approximately 690sqm – mid $5ms or about $8,000sqm
 22 Heyington Place (Marcus Chiminello, Marshall White) – approximately 715sqm – mid $5ms or about $7,700sqm
 27 Stonnington Place  (Mark Wridgway/ Justine Harris, RT ERdgar) – approximately 810sqm – high $4ms or around $5,800sqm
Brighton:
 41 North Road (Richard Lyons, Little Real Estate) – approximately 650sqm – $2.75m or $4,230sqsm
 90 Cole Street (Brian Devlin, Marshall White) – approximately 674sqm passed in VB $3.75m
Sandringham:
 99 Sandringham Road (Amanda Thomson/Sam Gamon, Chisholm & Gamon) – approximately 563sqm – $1.44m or $2,557sqm
 30 Brighton Road (Amanda Thomson/Nick Jones, Chisholm & Gamon – approximately 505sqm passed in for $1.3m
Off-markets:
Land, 700sqm north rear with wide frontage – Malvern East – $2.6m
Large period home with tennis court -Kew – $7m
Basic house on 730sqm – Glen Iris – $1.8-1.85m
Auction Spotlight:
21 Netherlee Street, Glen Iris (Mark Wridgway, RT Edgar), passed in $2.92m
One of the first auctions of the day, and a quiet crowd of around 30 gathered to watch proceedings with Mark Wridgway at the helm and Justine Harris assisting. This property was a really good land holding, with a north-facing rear, appealing primarily to developers. An opening bid of $2.6m came from the crowd but despite 3 bidders entering the contest, the property was passed in at $2.92m. We believe RT Edgar had an offer of over $3m after proceedings, but the property remained for sale at the time of publication.
19 Karoola St, Hampton (Stephen Wigley, Hodges), passed in $1.87m
A decent sized crowd of maybe 45 lined Karoola St, opposite Stephen Wigley and the Hodges team, and waited quietly for the auction to begin. Stephen gave a succinct preamble and called for an opening bid. All remained quiet, so he tabled a vendor bid of $1.8m to kick-start proceedings. Bidder 1 offered $1.82m, but after a second vendor bid and a final offer of $1.87m from our sole bidder, the property was passed in and remained for sale at the time of publication.
16 St Andrews Court, Black Rock (Mark Earle, Buxton), sold for $2m
The tranquil and leafy St Andrews Court, aptly named as it runs along the 14th fairway of Royal Melbourne Golf Club, is a pretty little pocket of beachside Black Rock – a secluded cul-de-sac where suburbia feels a million miles away! Auctioneer Mark Earle stood in front of the large crowd and extolled the many virtues of the home and indeed its location, before calling for an opening bid. Bidder 1 offered $1.5m, and although low, this was accepted by Mark before Bidder 2 entered the fray at $1.6m. The price rose quickly and at $1.85m, Mark said he would be selling. In total, a four bidders vied for the property, with two battling it out to the end result of $2m.
Properties we like, scheduled for auction this coming weekend:
166 Finch Street, Glen Iris (Rob Vickers Willis/Emma Pierson, Abercrombys)
great family feel, functional floor plan, good pool, good bedroom separation
71 Tivoli Road South Yarra (Oliver Booth/Jeremy Fox, RT Edgar)
pretty façade, good car garaging, convenient location,  scope to improve
3 Manning Road, Malvern East (James Redfern, David Volpato, Marshall White)
pretty façade and street, north facing rear, good scope to improve, single level living
54a Connell Street Hawthorn (Campbell Ward/Richard Winneke, Jellis Craig)
clever architectural touches, car garaging, convenient location, light and bright
47 Martin Street, Brighton (Stefan Whiting/Andrew Campbell, Buxton)
good location, north facing rear, broad frontage
Agent Opinion: Are you seeing more buyers getting professional advice to try and gain an edge when purchasing a property?"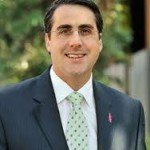 Peter Vigano (Jellis Craig): I have seen an increase in buyers seeking professional advice from advocates.  As buyers are becoming more time poor and agents transacting off market, advocates are able to give buyers more opportunities to secure properties.
Please note that due to Labour Day weekend there will be no Market Pulse on March 14. 
The AFL footy season is almost upon us. We will be running our annual Footy Tipping competition – it's free to enter and lots of fun. Details on how to enter coming soon!