Buyer's Advocate Bentleigh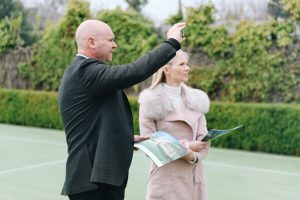 What is a Buyer's Advocate?
Finding and purchasing the perfect property can be a difficult and stressful process for even the most experienced homeowners and investors, especially when it comes to an in-demand location such as Bentleigh.
Located less than 15km away from the Melbourne CBD with beautiful parks and easy access to both Bayside and the eastern suburbs, it is no wonder that so many people are searching for property in this relaxed and family-friendly suburb. Bentleigh has everything you could ever want with its convenient location and mix of old and new homes. If you're looking to buy property in Bentleigh, chances are you could use the help of a buyer's advocate.
A buyer's advocate takes the stress out of a property search, acting on your behalf to help find the perfect home for your needs and negotiating with real estate agents to get the deal done at the best price. With the help of a buyer's advocate, Bentleigh properties are at your fingertips.
---
Why Use a Buyer's Advocate?
If the person selling property gets to benefit from an agent on their side, the buyer should too. That's where a buyer's advocate, also known as a buyer's agent, comes in. At WoledgeHatt, we are committed to seeing you get the absolute most out of your property search. When you work with us, you get a dedicated team that intimately knows the Melbourne property market, ready to help you every step of the way.
Buying a house is one of the biggest purchases you will ever make, so we want to make sure you get it right and avoid costly mistakes. In addition, working with a buyer's advocate opens up your search with access to properties that are not publicly listed, and we can even negotiate with real estate agents while keeping your identity completely confidential.
To maximise the potential of your property search, you will likely need a buyer's agent. Bentleigh has countless properties just waiting for the right buyer, and we are here to make sure that buyer is you. Give our friendly team a call on 03 9909 5163 to get started, or complete our online contact form today.
---
Bentleigh Property Spotlight
Have a look at the properties that we worked with within the Bentleigh area:
---
How We Help
We deal with real estate agents and keep your identity private
You will have access to off-market opportunities
We will do your bidding at auction and manage the entire buying process
We will save you time and stress
You will know fair value – you won't pay too much
You won't buy a bad home!
---
Our Services
Our full service options include:
Detailed Brief – preparation and understanding of what your buying parameters are, including realistic expectations of price, property and position characteristics.
Property Search – perform a full search or support your search. Also identifies off-market or quiet sales with access to a full network of key real estate agents.
Property Assessment – identifies all aspects of the property, including renovation potential, street and precinct assessment, location logistics for now and in five and 10 years. These assessments are not generic. They are specifically tailored for your personal needs and kept private.
Architectural Advice – provides research and renovation advice, conceptual plans and estimated building costs.
Negotiation and Buying Strategy – provides a clear view on the full buying process, including auction purchases, which identifies and plans for specific scenarios, including buying at auction, before auction and after auction, as well as managing and negotiating off-market, private and Expression of Interest campaigns.